Barkhausen began when I'd finally decided I wanted to create my own music, something unlike anything else I'd done before, perhaps a continuation of some of the improvisational bands I'd played in back in California.
On the suggestion of a friend I'd sought out a neighbour of mine, Jason Tamihana-Bryce, as a guitar teacher, as I'd wanted to up-skill in both music theory and my ability to jam within various musical modes. Jason had invited me to play bass in his alternative rock band, which lasted a few months until I was replaced by a Korean woman who got along a lot better with the drummer than I did (they're now a couple, long story…).
I formed Barkhausen as a "collective", with the idea that I might invite musicians to sit in as their time and interest permitted. Jason has been the one constant in that, such that we've now played together for several years and become good friends in the process.
Barkhausen's first album, The Length of Heaven, was published in 2017. We're working on a second (almost finished!) , to arrive later in 2019.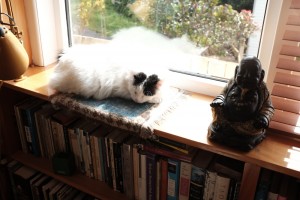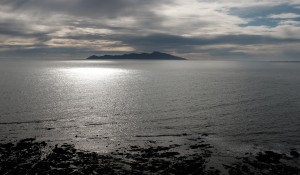 The Pukerua Bay studio is a five minute walk down the Goat Track to the Tasman Sea, on the southwest coast of the North Island of New Zealand. On a good day it's a really beautiful place to live. On a bad day the north wall gets hit by 140 kph gales that have in the past blown rain clear through the wall. Most days are good.
Contact
General Inquiries:  info@barkhausen.nz